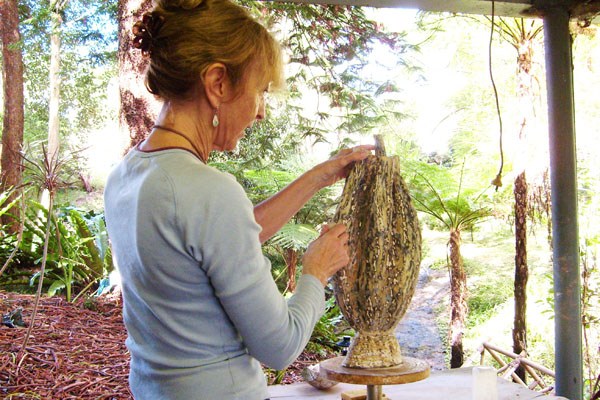 The Mango Tango Seaside Art Gallery opens an exhibit entitled "Three Dreamers Revealed: Raw Visions" that will showcase the work of Helen Dunkerley, Smokey Pratt and W. B. Thompson beginning with a rum punch reception to be held from 2:30-5:30 p.m. on Sunday, May 16.
Ceramics is one of the oldest forms of art in human history. Due to the availability of material, its strength and flexibility in either functional objects or decorative pieces, ceramics can be found in nearly every culture around the world. It presents a rich and cooperative medium for any contemporary artist working today.
The gallery introduces St. Thomas to one of Australia's most respected ceramic educators and artists, Helen Dunkerley. While working, first as a lecturer from 1975 to 1980 at the University of Newcastle and continuing from 1980 to 2006 at the School of Art at Hunter Institute, also in Newcastle, she embarked on the complementary career of studio ceramicist. Her numerous solo exhibitions throughout Australia let to international recognition. She has been invited to show her work in Connecticut at the Lynn Tendler Bignell Gallery in the Brookfield Craft Center. Omega Institute in Rhinebeck, New York, has invited her as both a tutor in 2006 and artist-in-residence in 2007. She has chosen St. Thomas as a second home for six months out of the year. One of the first things she examined is the clay in the ground in the north side, finding it suitable for making ceramics.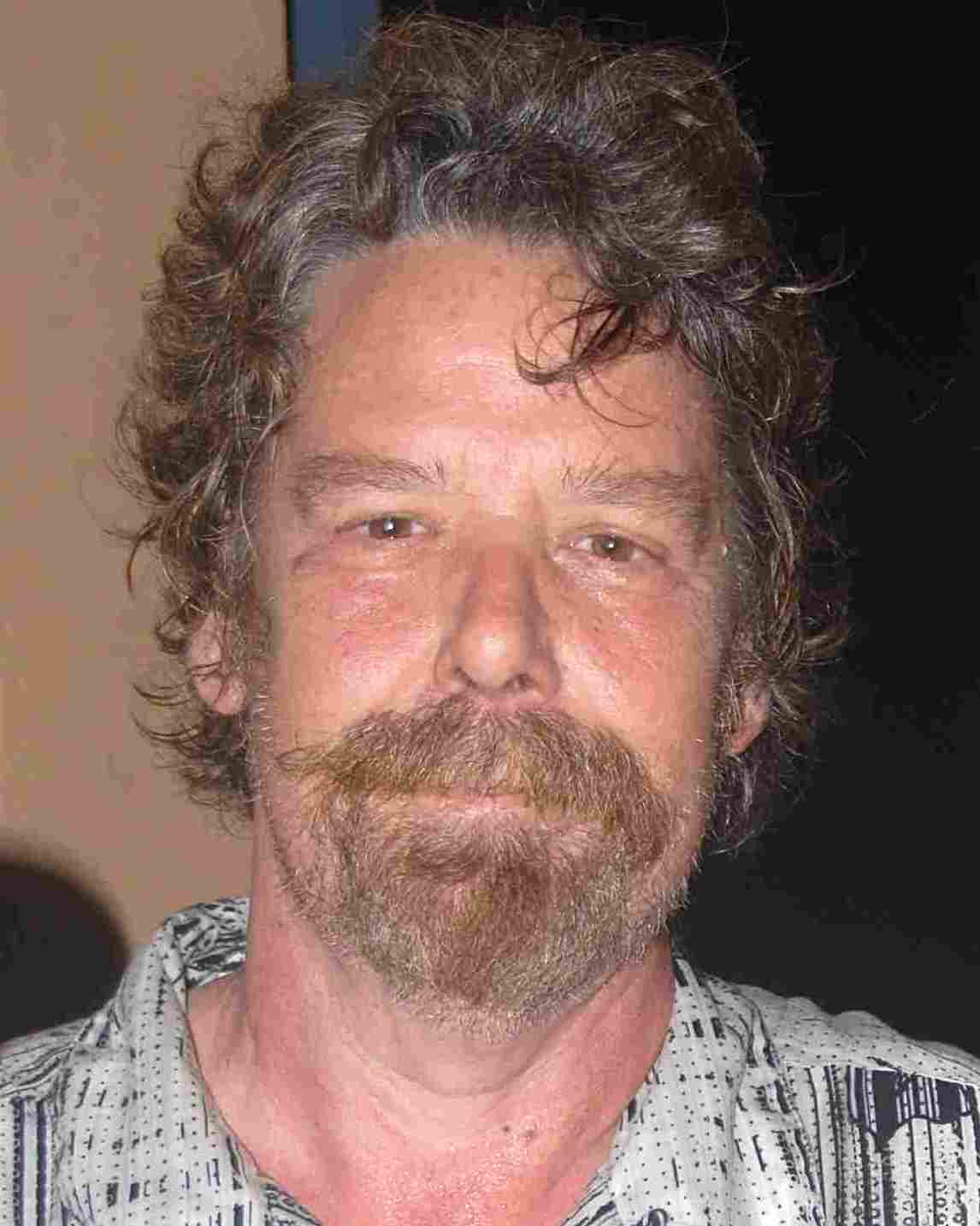 Smokey Pratt has called St. Thomas home for 30 years. He was a sous chef for Rene Tounier at Parkside Restaurant, the head chef for Williams and Daniels, and the head chef for the Green Parrot Restaurant at Magens Point. These highly successful eateries no longer exist, but when locals hear that is where Smokey cooked, someone generally asks for a recipe or two.
While he was a chef, he began playing folk and rock music with Harold MacDonald. Fifteen years ago he joined a band called Blue Shoes, with guitarist John Brittain as the lead singer and Pratt as the harmonica and flute player The drummers, base guitarist and keyboardist came and went until finally it was simply 2 Blue Shoes, Brittain and Pratt.
Twenty years ago he joined his wife, Jane Coombes, at her newly created gallery. He learned how to picture frame, which has always helped with the Mango Tango art business.
No matter what Smokey is doing, when he has a moment to relax he cartoons his experience. His wife remembers when she would write home to family when they first moved here. She would ask, "Do you have anything to add?" He'd take out a small pad and draw a cartoon as his message. To this day, he continues expressing himself through humor. Sometimes the work is just a raw sketch, and other times he paints his concept in oil on canvas. His works have been displayed and sold for over a decade in the gallery.
Thompson has been working with Mango Tango Art Gallery for years. He also works with galleries on St. Croix, and in Ojai, California, the Carolinas, Key West, Florida, and San Antonio, Texas.
"Wholly Hollyhocks: Tangled Garden of a Mind's Eye," at the Anarte Gallery in San Antonio, Texas, showed the breadth of Thompson's creativity in October of 2008. The entire show was devoted to the image of the hollyhock with infinite variations and twists in construction, but all signature Thompson works.
In November of 2008 many islanders viewed the Absolute Connections art bottle, a project conceived and curated by Absolute Vodka. Thompson created one portion in collaboration with eleven other Caribbean and Latin Americans artists. And so he has followed in the footsteps of Andy Warhol and Keith Haring and over 300 artists, designers, sculptors and photographers who have rendered their unique and valuable artistic interpretation of the bottle.
Over the last few years he has helped his young daughter in Pistarckle plays by participating in set design and taking on acting parts. Of note are, "It's a Wonderful Life," "Madelaine" and "Jesus Christ Super Star." His experience as a set designer led to sculptural elements added to some of his works.
Thompson enjoys discussing the art process: "I utilize expressive lines and follow my instincts while pursuing many different subjects. I like to paint with bold colors. I accept color and form as independent entities to be printed separately, resulting in the interplay of abstractly applied splashes of color more or less overlapping with subsequently outlined forms."
For the current show he worked on smaller pieces on location, 16 by 20 and 18 by 24 inches in size and on board. Many of the historic buildings of the islands were his choice for painting. A large canvas shows how the energy of a few smaller works informs his process.
Meet the artists with their new ceramics, paintings, and cartoons which are for sale at the rum punch reception. Artist Smokey Pratt will be playing blues and rock 'n' roll with John Brittain to add to the festivities.
The show will continue for one month. For more information, call 715-2789.