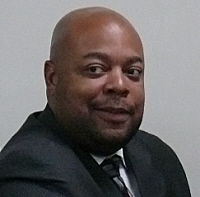 Thanks to federal stimulus money, the V.I. Water and Power Authority will soon be saving electricity, fuel and maintenance costs by replacing some streetlights with Light Emitting Diode (LED) lamps, WAPA Executive Director Hugo Hodge told his governing board Thursday.
Arthur Burton, a WAPA electrical engineer, gave the details to board members at WAPA's Sunny Isles offices on St. Croix. Through the V.I. Energy Office, WAPA is getting $2.5 million in Energy Efficiency and Conservation Block Grant money under the federal American Recovery and Reinvestment Act stimulus package for the LED lamps and a monitoring and control system. With 1,200 lamps, it will be one of the largest deployments of LED streetlights, Burton said.
Six hundred units will go on St. Croix's Melvin Evans Highway; 400 on St. Thomas between the University of the Virgin Islands and Nelson Mandela Circle and 200 in Cruz Bay on St. John. All told, about eight percent of streetlights will get the upgrade.
Though they cost about twice as much as the existing lights, the LED units use 25 to 50 percent less power and last two to three times as long, Burton said. Along with built-in energy savings, the new units will save money by making it much easier for WAPA to quickly find and fix malfunctioning units. "You can actually see what is going on with each light at any time," Burton said. "If a light is out, we will get a warning and we will no longer have lights that burn all day and night."
WAPA initially looked toward ways to fund a wind turbine or solar project, said Hodge. But the utility chose to put in LED lighting because the plan fits neatly into the requirements for those stimulus funds while also clearly delivering benefits to WAPA and its ratepayers, Hodge said.
The funding has to be committed by Sept. 30, and the work must be complete before the end of 2011, according to Burton.
On Thursday, the board authorized a study of the feasibility of connecting St. Croix and St. Thomas to the Puerto Rico electrical grid. Connecting to a larger grid would give the territory's power system much greater stability, would allow it to operate more efficiently and make it easier to take advantage of alternative energy sources, among other benefits. Just a few days ago Secretary of State Hillary Clinton mentioned the possibility of a U.S.V.I.- Puerto Rico interconnection during a speech at the Inter-American Development Bank in Washington, D.C., said Hodge.
"There is a lot of talk up there that maybe this could be the beginning of a Caribbean grid," Hodge said.
With or without federal assistance, the territory can and should move ahead on interconnecting with Puerto Rico, but the federal attention is very encouraging, he said. Board members agreed.
"Any long-term solution to our energy problems will have to be based on a grid," said board member Gerald Groner. "I can think of nothing more important in the long run, and the fact the feds are excited about it is great."
Connecting St. Thomas to Puerto Rico is easier than connecting St. Croix, because of the depth of the trench between Puerto Rico and St. Croix. But it may be possible to skirt the edge of the trench and connect to the southeast corner of St. Croix, he said.
The V.I. Energy Office will fund $476,000 and WAPA will separately pay $119,000 for the feasibility study.
The board also approved two contracts totaling $3.2 million for major repairs and overhauls of unit 23; a massive, 40 megawatt gas powered turbine currently limping along and generating only 25 megawatts.
In other business, the board authorized spending:
$200,000 on a contract extension to consultant firm Hawkins, Delafield & Wood for work on WAPA's recent 2010 bond issue;
$110,000 for Seslia and Company for similar financial consulting services;
$95,000 to the V.I. Public Services Commission in special assessments for PSC work on WAPA's recent rate change requests.
Present were board members Groner, Wayne Biggs, Robert Mathes, Juanita Young, Noel Loftus, Donald Francois and Cheryl Boynes-Jackson. Brenda Benjamin and Kenneth Hermon were absent. All votes were without dissent.