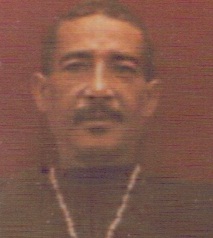 Cruz Vegcio Rivera of Estate Profit died on March 31, at Gov. Juan F. Luis Hospital. He was 53 years old.
He is survived by his son, Samuel Rivera Jr.; four grandchildren; sisters: Maria M. and Juana Rivera; brothers: Santo, Jose A. and Norberto Rivera; nieces: Angela Maria, Reina, Leticia, Virgen Maria, Aida, Migdalis, Jaquelin, Jane Marie, Sol, Yosaira, Yahaira, Jesibel, Celyvee, Gloryvee and Ruby; nephews: Mosises Jr., Emiliano, Moiseni, Emilio, Ernestor, Rey, Luis, Gabriel, Juan Antonio, Luis Jr., Joel, Anthony, Gilberto, Norberto Jr., Erick, Luis and Tongo Rivera; great nieces: Anais, Angie, Mitzaida, Midaliz, Genesis, Luz Angela, Destiny, Navea, Mireidys and Solimar; great nephews: Roberto Jr., Bebo, Moises III, Jonathan, Moiseni Jr., Emiliano Jr., Emilo, Johnny, Anthony, Christopher, Eddiel, Junior and Victor; uncle, Carmelo Figueroa; cousins and other relatives: Roberto Cano Rivera, Nickii, Eduardo, Titi, Angel and Manuel Rivera; special friends: Navarro Nelson and Melendez Orlando; and other relatives and friends too numerous to mention.
A viewing will take place at 10 a.m. followed by a funeral service at 11 a.m. on Friday, April 16, at Iglesia de Dios Inc., No. 159 Estate Profit. Interment will be at KingshillCemetery.