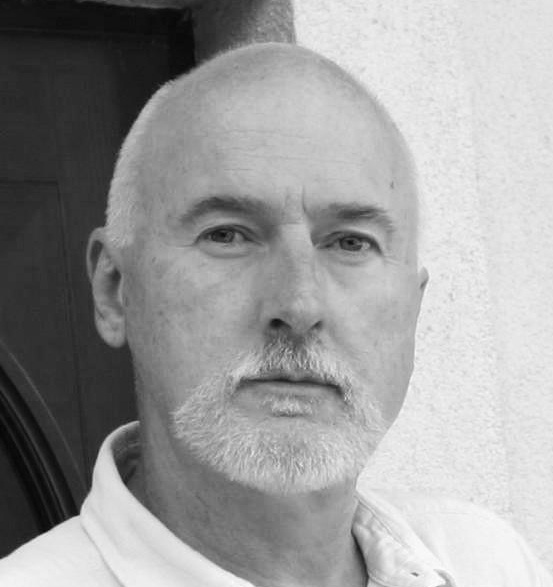 Robert Alfred Kowalski of Christiansted, St. Croix, died at Gov. Juan F. Luis Hospital on Tuesday morning, April 6. The son of the late Alfred T. Kowalski and Stefania (Stella) Kowalski, he was born in McKeesport, Pennsylvania, on February 25, 1946. After schooling in his hometown, at St. Mary's Czestochowa, and McKeesport High School, hecompleted his training and received a bachelor's degree in French language and literature from Pennsylvania State University, at University Park, and later obtained his master's degree of library sciences from the University of Michigan in Ann Arbor in 1971.
After university, Robert worked at Wright State University, in Dayton, Ohio, employed as a librarian and teacher of library sciences, and in 1972 moved to Krakow, Poland, where he worked at the English Institute of Jagiellonian University, and later was employed at the American School of Warsaw. After relocating with his family to St. Croix, he began employment in September 1989, in the Virgin Islands Department of Education as a librarian at Charles H. Emmanuel School until his retirement in 2009. In addition, Robert was also a part-time librarian at the St. Croix Campus of the University of the Virgin Islands from 1992-2001.
He was preceded in death by his wife Anna Zareba Kowalska of St. Croix; and is survived by his son, Adam Boleslaw Kowalski of St. Croix; brothers: Eugene "Red" Kowalski and Donald Kowalski; sisters-in-law, Faith Kowalski of White Oak, Pennsylvania and Jolanta Darczewska, of Warsaw, Poland; nephew, Brian T. Kowalski; niece, Catherine Kowalski, of Orlando, Florida; and nephews: Benjamin Kowalski and Darin Kowalski of White Oak, Pennsylvania; nieces: Jill Kowalski of Boston Massachusetts, Agnieszka Duda and Joanna Getka of Warsaw, Poland; and cousins and friends too numerous to mention.
There will be a viewing held from 3-6 p.m. on Tuesday, April 13, at James Memorial Funeral Home. Mass of Christian burial will be concelebrated by the Rev. E. Patrick Lynch, C.S.S.R., and the Rev. Andrzej Szorc, C.S.S.R., at Holy Cross Roman Catholic Church in Christiansted at 10:30 a.m. on Wednesday, April 14, with viewing beginning at 10 a.m. Interment will follow at Kingshill Cemetery.