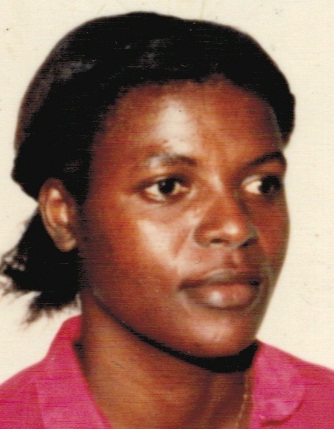 Angela R. Dascent of Barren Spot died on Monday, April 5, at her residence. She was 50 years old.
She is survived by her husband, Calvin Dascent; children: Calvin Jr., Angelica, Karen and Kevin Dascent; stepchildren: Tyrone, Mitchel, Erngne and Clubert Dascent, Sharmain and Nicole Duncan; and sisters and brothers: Shirley Wigley, Venetta Hobson, Wilson Herbert, Sherill Herbert, Vernareen Herbert, Averil Herbert, Orlene Herbert and Jasmine Herbert. She is also survived by nieces: Juliette, Kandis, Kathy, Kimone, Nadine, Shanie, Javel and Avella; nephews: Kenoy, Karim, Versel, Jelanie and Erick; great nephew, Kajeel; great niece, Zhanee; aunts: Ileana Herbert and Mary Hanley; uncle, Calvin Herbert; many cousins too numerous to mention; close friends Joshua and many more too numerous to mention.
A viewing will take place at 9:30 a.m. and a funeral service at 10:30 a.m. on Friday, April 9, at Ebenezer Methodist Church. Interment will follow at Kingshill Cemetery.
Professional arrangements are entrusted to James Memorial Funeral Home Inc.