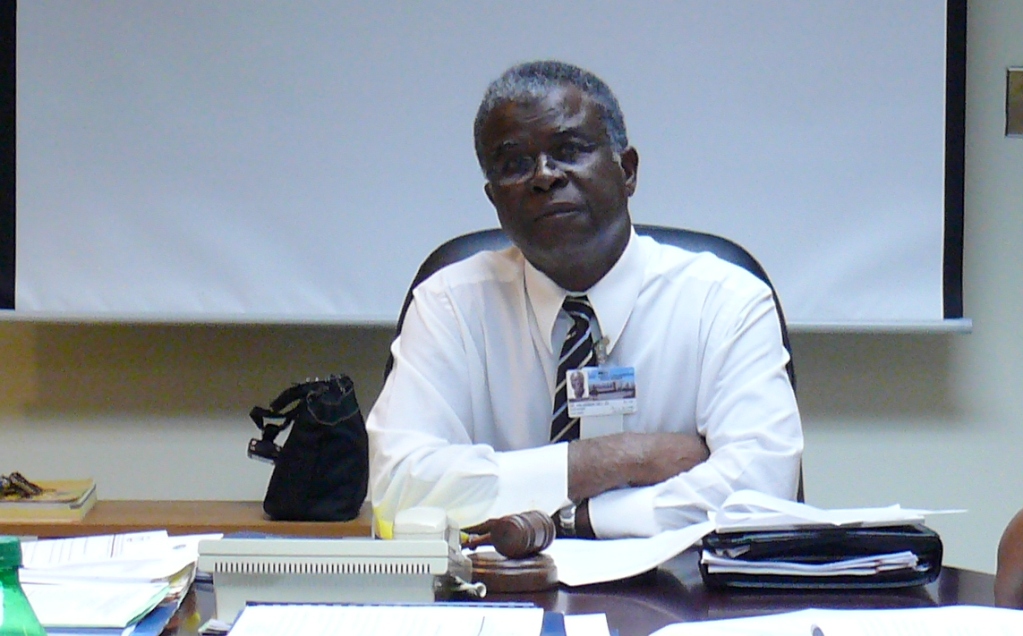 The governing board of the Juan F. Luis Hospital held a closed meeting Thursday, citing provisions of law enabling them to do so when an open meeting would "seriously frustrate the implementation" of some proposed action. (See related link at story's end.)
The special meeting was held Thursday at 5:30 p.m. Public notice of the meeting was issued at 3:30 p.m. Thursday.
At the meeting's outset, a PowerPoint presentation was set up and ready to begin, and the one item on the written agenda was a presentation by Dr. Kendall Griffith, executive director of the V.I. Cardiac Center, and Dr. Moses DeGraff-Johnson, a cardio-thoracic surgeon. DeGraff-Johnson has just joined the hospital's cardiac care team.
To meet the requirements of the language of the V.I. Open Meetings Act, the presentation by Griffith and Degraff-Johnson must have disclosed "information which must be withheld from the public in order to avoid premature disclosure of an action or a proposed action … where such disclosure would seriously frustrate implementation of the proposed agency action, or private action."
It was Valdemar Hill's second meetings as board chairman. Present were board members Hill, Imelda Dizon, Dr. Keri Biscoe, Frances Molloy, Kye Walker and Carmelo Rivera.
Also present were DeGraff-Johnson and Dr. Robert Centeno, the hospital's medical director. The decision to move into executive session was approved without dissent.