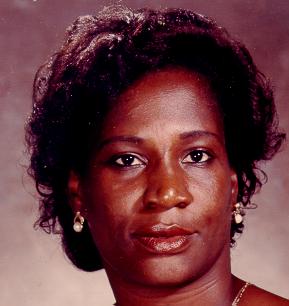 Marilyn Bastian Winston, also known as "Morlie," of Estate Grove Place died on Nov. 5, at Jackson Memorial in Florida. She was 62 years old.
She is survived by her daughters: Dorette K. Simmonds and Almarie Tayliam; sons: Alfred Jr. and Edwin Roach; grandchildren: Celisha and Cenika Francis, Damalia and Dayla Simmonds, Tyonna, Jaheem, Naliya Roach, Jareem, Charisma, Shadell, Roshanya, Roshilo, Rihana and Reyonce Roach, Raheem Louis, Sylvio III, Reanna and Adjahni Garcia and Kaleme Richards; and great-grandchild, Malik A. Stewart. She is also survived by daughter-in-law, Beatrice Louis; son-in-law, Darwin D. Simmonds; sisters: Sylvia Bastian McPherson, Eugenie Bastian Tutein and Lucian Bastian Jones; sisters-in-law: Sarah McBean Bastian, Doris Bastian, Vitalia Charles and Terry Malloy; and brother-in-law, Willard Tutein. Other survivors include many cousins; special friends: Mildred Henderson, Theophilus Williams, Ms. Piper, Mr. Brown, Celia Iles, Linditer Hazzle, Stephen Ogarro, Larry Oliver, Janine Figueroa, the Alderville Senior Citizen Center and the Seventh Days Church of God Family; and many other relatives and friends too numerous to mention.
A viewing will take place at 9 a.m. and a funeral service at 10 a.m. on Tuesday, Nov. 17, at the James Memorial Funeral Home Chapel. Interment will follow at Kingshill Cemetery.
All arrangements are entrusted to the James Memorial Funeral Home Inc.