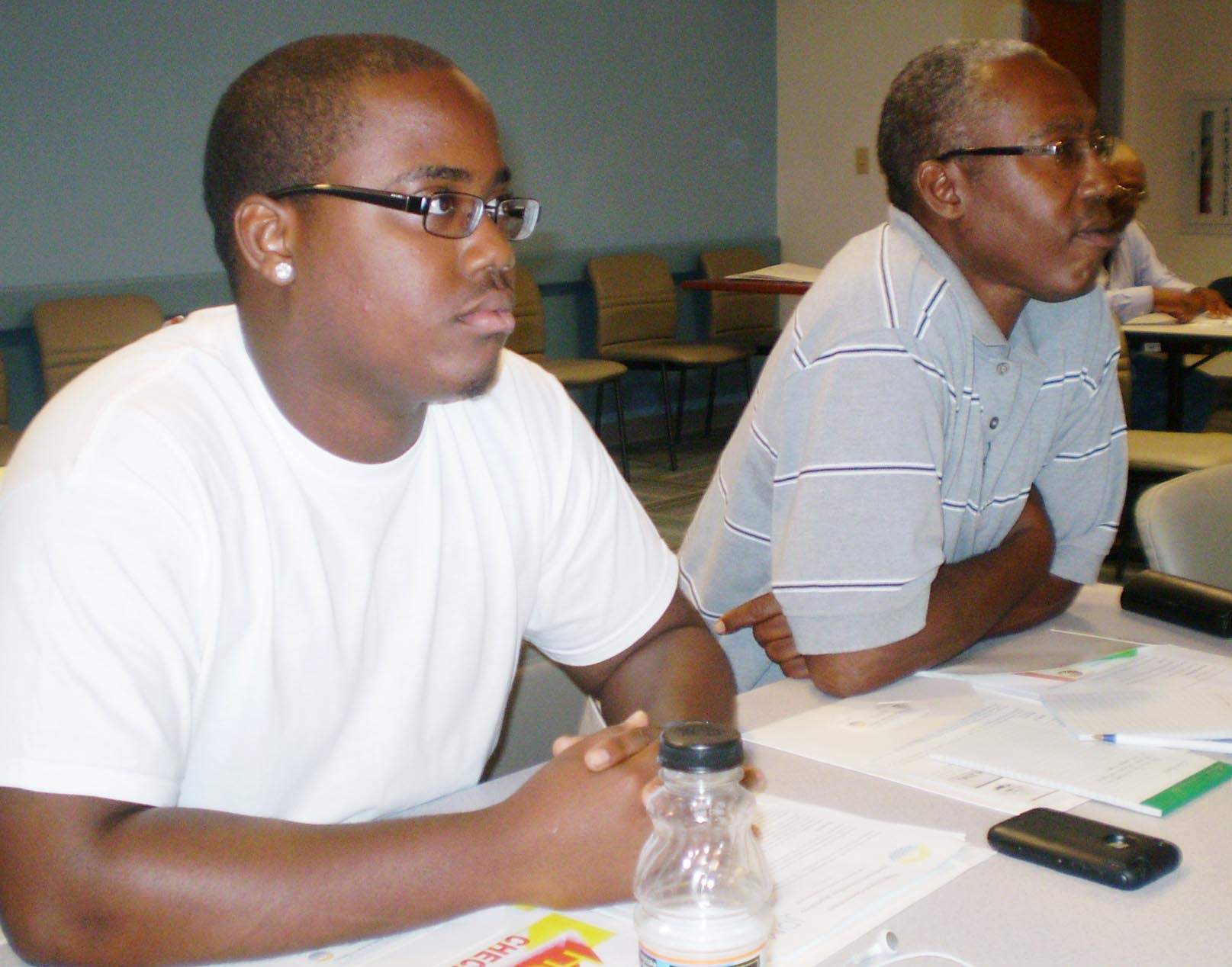 In slide after slide during workshops sponsored by the V.I. Energy Office, local developers, builders, architects, and bankers got the message: green buildings are coming.
Delivering the news about the green revolution was John Klein, the founder of JDM Associates, an energy and environmental consulting firm with offices in Washington, D.C., and St. Thomas.
The day-and-a-half-long workshops, given on Wednesday and Thursday at Gov. Juan F. Luis Hospital (and on St. Thomas last week), also focused on another popular use of the word green—money. He said, "Green buildings are better buildings. They get better rates and have better occupancy."
He told the attendees, "Pick your reason, there are many reasons to go green." Not only is green a good economic move, he said, but it's also the socially conscious thing to do with the threat of climate change exacerbated by the use of fossil fuels.
At least one attendee was on board with the concern about the environment. "People need to be more educated about this wonderful forward position and see us be more efficient in air quality," said Anita Roberts Smith of the Grape Tree Bay Hotel.
However, Klein was interested in getting his message beyond the roomful of attendees. "You're the professionals here—spread the word," he said. "There are amazing [local bank] deals with reduced-interest loans."
During the workshop, Klein was bullish on renewable energy, especially wind power. "If you're in a windy location, dollar for dollar, the most bang for your buck is wind power," Klein said, adding that renewable energy will be vital in reducing greenhouse gas emissions. He also said it will mitigate fuel supply disruptions and increase real estate values.
Also at the workshop was Energy Office Representative Patricia Lord, who gave an overview of the office's new programs under the American Recovery Act, which include an expanded rebate program and larger grants for non-profits interested in energy-efficient retrofits or alternative energy.
The workshops were part of the observance of October as Energy Awareness Month as proclaimed by President Barack Obama. The national theme for the month was "A Sustainable Energy Future; Putting All the Pieces Together."
For more information, call the V.I. Energy Office at 773-1082 on St. Croix and 774-3320 on St. Thomas and St. John.