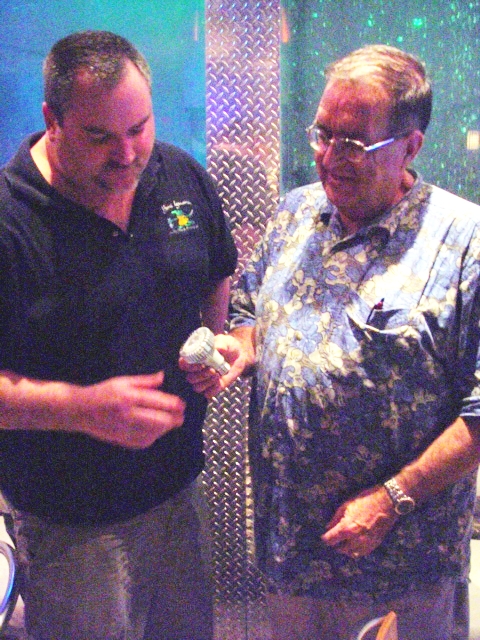 If consumers will do a little elementary math, they can save hundreds on their power bills.
Its simple, and it is right on the yellow energy-guide label, so consumers armed with nothing more than a calculator (or paper and pencil, for those who still can remember how to add, subtract and multiply using their brain), can keep their hard-earned money for something other than their electric bill.
And, for those who buy products from one of the certified partners of the V.I. Energy Office (VIEO), there is a 30-percent rebate awaiting them.
So here is a word problem that could be solved by most fourth graders. (If you can't do it yourself, call the V.I. Department of Education to request a fourth grader.)
The average V.I. household has probably about ten 60-watt incandescent bulbs in lamps, estimates Bob Witwer of Southern Lighting Company, which specializes in energy-efficient lighting and is certified as an energy-star program partner with the VIEO.
The utility is charging about 30 cents per kilowatt hour, according to Cassandra Dunn, spokesperson for the V.I. Water and Power Authority.
If one lamp using one of those 60-watt bulbs is lit three hours per day, that lamp will cost about $20.25 to operate for a whole year.
If the bulb was a compact-fluorescent, which uses less energy, and it was a 14-watt bulb, the cost per year for three hours of lamp light would be only $7.66 a year. That is a savings of $12.59 a year — for light from just one lamp. Extrapolated to 10 lamps at three hours per day, it is a $125.90 savings per year.
It is not news that residential customers and business owners are watching their WAPA bills closely, but the high cost of energy is driving many of them to find clever ways to consume less electricity.
At Beni Iguanas, lights are dimmed when possible to use less energy, and power conditioners are in use for all the large appliances, according to Todd Reinhard, who owns and manages the popular sushi restaurant.
His investment in power-savings equipment at start up is paying off, but he is still happy to explore ways to reduce his energy requirements, like looking at Witwer's array of fluorescent and LED-light solutions.
Jewelry stores, banks, resorts and marinas have all installed lower-cost, more-efficient lighting, Witwer said. One favorable side effect with using LED lighting is the reduction in heat output.
"The blue lights at Yacht Haven Grande are 23-watt CFLs," Witwer said. The marina has also used Southern Lighting Company's cold cathode compact-fluorescent lights for its street lights.
Lighting is one of the topics being promoted by the VIEO at an energy symposium it's sponsoring, along with solar water heaters and air conditioning, according to Witwer. The symposium will include a number of presentations aimed at residential, business, government and non-government organizations on how they can save money and electricity. Location and other details will be provided on the Source's calendar.
Southern Lighting's Frank Saunders will present a workshop at the symposium on how homes and businesses can spend less for lighting.
Homeowners can use the Energy Star rebate program for other appliance purchases, including refrigerators, room air conditioners, ceiling fans and clothes washers. For a complete list of certified vendors, visit http://www.vienergy.org/menubar/Rebatepackage%2008-09.doc.
According to the U.S. Department of Energy's Energy Star's website, www.energystar.gov/index.cfm?c=refrig.pr_refrigerators, buy "a new Energy Star-qualified model and cut your related energy costs in half."
"I don't think that people realize what it is because it is going to save them energy," Witwer said.
The math for energy cost savings for refrigerators is a little different than for light bulbs. Refrigerators require 24/7/365 operation, or 8,760 hours per year of energy. If the appliance is estimated to use 630 kilowatt hours per year, consumers need to multiply this by the cost of kilowatt hours in their area, which in the case of the Virgin Islands is about 30 cents, or about three times the cost on the mainland. That works out to about $190 a year to operate that fridge.
Rather than ignoring the yellow energy-guide tag on appliances, consumers can use it to calculate their annual cost of running that appliance. Items that are energy efficient enough to earn the energy-star certification have an energy star logo on them. The tag displays kilowatt hours, based on mainland prices, but if you have left your abacus at home, you can roughly triple the annual cost and get an idea of what it will cost to run here.
For more information about the energy guide tag, visit http://www.ftc.gov/bcp/edu/pubs/consumer/homes/rea14.shtm.