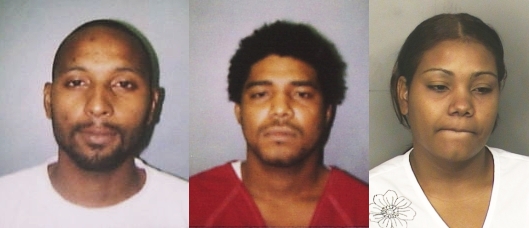 The jury in the murder trial of Luis Melendez and police officer Jeffrey Browne deliberated all day Saturday, coming out of chambers after dark with verdicts of guilty on all charges for both.
Browne and Melendez were found guilty of two counts of first-degree murder, four counts of attempted murder, four counts of first-degree assault, reckless endangerment, three counts of unauthorized use of a deadly weapon during the commission of a crime of violence and unauthorized possession of ammunition. They both could face multiple life sentences without possibility of parole.
All the charges stem from a Christmas 2007 shooting spree in the JFK housing community that killed two and wounded four others. The shootings killed Allen Burke, 18, of Estate Anna's Hope, and Kennyetta McIntosh, 33, of No. 6 East Street, Christiansted.
Browne's wife, Marcella Browne, who is Melendez's sister, was found guilty of being an accessory after the fact for allegedly giving false information to police investigators.
Browne was arrested Dec. 30. 2007. Melendez was already in custody after being picked up Christmas Day on an unrelated attempted murder charge in connection with a shooting Nov. 23 in Estate Bethlehem.