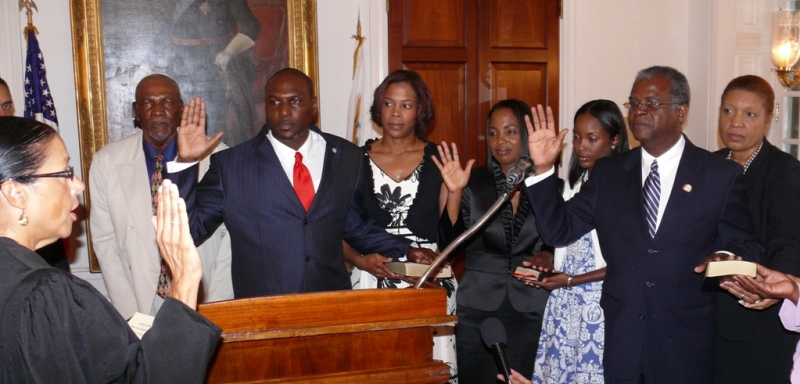 The ballroom of St. Croix's historic Government House was the scene of pomp and ceremony Monday morning for the swearing in of Commissioner of Health Julia Sheen-Aaron, Police Commissioner Novelle Francis and Chief Labor Negotiator Valdemar Hill.
Portraits of historical figures looked down from their gilt frames upon the massive ballroom packed with a well-dressed crowd of family, co-workers and friends of the day's honorees. The color guard of the St. Croix Central High Jr. Reserve Officer Training Corps marched in with the United States and V.I. flags. Then a few words of praise were spoken by Gov. John deJongh Jr., Lt. Gov. Gregory Francis and Sen. Michael Thurland before V.I. Supreme Court Justice Maria M. Cabret administered the oath of office to the three.
Sheen, Francis and Hill all are mid-term replacements for their predecessors.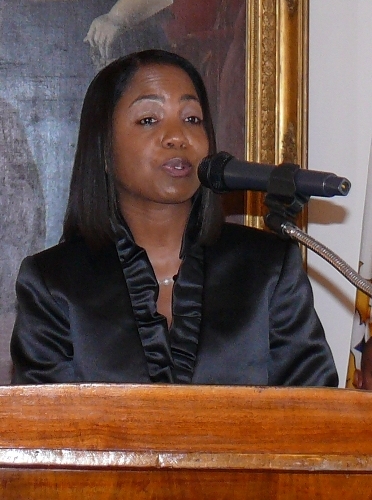 "Mrs. Sheen has stepped forward in trying times," Thurland said. "She understands we have a beleaguered hospital system, and one of the ways to help relieve the pressure is through the public-health system."
Delegate Donna M. Christensen was in the audience, and Sheen said she would work with Christensen to help the territory get the most from any health-reform bill passed by Congress this year and end the discriminatory treatment of the Virgin Islands by Medicare and Medicaid. The territory does not receive funding for those two programs in the same way as states, getting much less per person than a state with similar demographics would. During her tenure, Sheen also wants to fully implement an electronic health-records system and reduce the rate of HIV infection, she said. Sheen concluded by urging Virgin Islanders to go and get both seasonal flu shots and H1N1 or swine-flu shots this year.
Sheen holds a master's degree in public health from Emory University and a bachelor's in management from Morgan State University. Before joining government service in 2007, Sheen was president of JSA Consulting, which provided grant research, writing and consultation primarily to non-profit organizations and some government agencies. She also held the position of director of chronic disease prevention in the Department of Health from 1993-2004.
Sheen graduated from St. Croix Central High in 1987. She held a variety of jobs while finishing high school and, after graduating, went to Morgan State University in Baltimore, Md., earning a bachelor's degree in management in 1991. She returned to the Virgin Islands that same year and, in 1993, joined the Health Department, overseeing a variety of programs and projects. She left government for a time in 2004, opening up a grant writing, research and consultation shop called JSA Consulting.
In October 2007 Sheen returned to government service to become assistant commissioner of Health and was made acting Health Commissioner earlier in the year upon the departure of her predecessor from the position.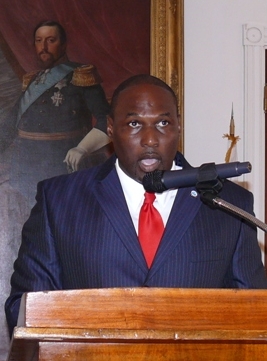 Up next was Francis. DeJongh said he had worked with Francis in one capacity or another since the administration of Gov. Alexander Farrelly.
"How many times has he said over his more than 20-year career with the police department, 'If I were commissioner, this is what I would do'?" deJongh asked. "Well now he is in charge."
Francis is taking the reins at an especially difficult time, with violent crime skyrocketing, economic conditions tight and a number of police officers indicted for public corruption and other offenses, deJongh said. But Francis' experience and level of commitment are crucial assets for the challenges ahead, the governor added.
When Francis came to the podium to say a few words, he said the department would "employ and exhaust every available resource" in the fight on crime, but "it is not one person, who is going to stem the tide of violence. … We can all have a role in this. But to do so we must modify our behavior. The most critical factor is not the actions of the lawbreaker. Instead it is apathy."
Francis said he would "return to strict enforcement of all the laws," and drew a line in the sand on police corruption.
"You will wear the blue uniform or the orange jumpsuit," he said, bringing forth a sudden burst of cheers and applause from the audience.
Born and raised on St. Croix, Francis first worked at the police department back in high school through a "school-to-work" program. After high school, he studied criminology and police science in New York at John Jay College of Criminal Justice and later at the University of the Virgin Islands on St. Croix. He joined the department in 1987, rising through the ranks and becoming territorial police chief in 2001.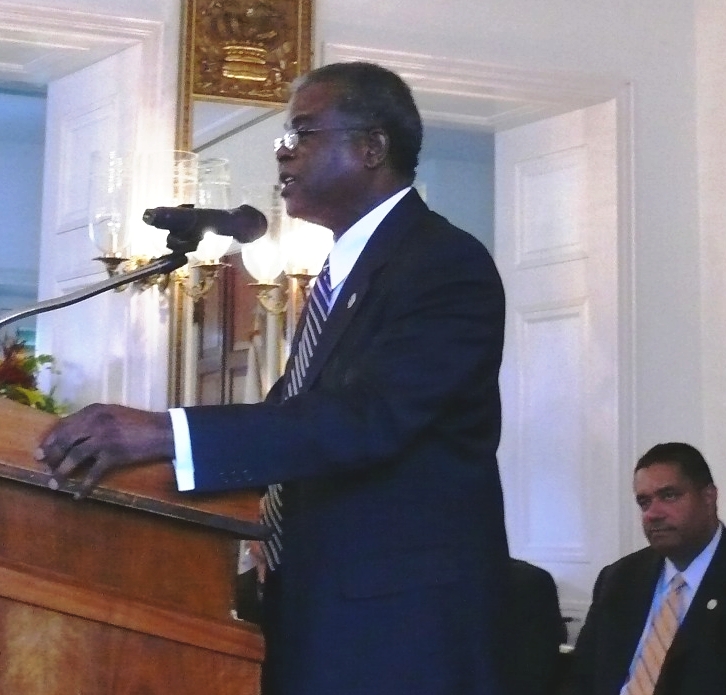 Then it was Hill's turn in the spotlight. Thurland described Hill as "a breath of fresh air" who was well qualified to help bridge the divide between union workers and management in the role of chief labor negotiator for the government.
Born on St. Thomas, Valdemar Hill holds a doctorate in organization and management with a specialization in leadership from Capella University. He is a retired business professor from the University of the Virgin Islands, where he taught more than 20 years. He is registered in the panels of the American Arbitration Association, the Federal Mediation and Conciliation Service and the V.I. Public Employees Relations Bard as a labor arbitrator. He is certified as a mediator by the U.S. Department of Justice, V.I. Superior Court and PERB. He has served on numerous boards and commissions.
After the ceremony and short speeches were all concluded, deJongh handed each of the new high officials copies of their senate confirmation testimony, saying he would judge their performance by the goals they had set for themselves.