Gregory A. Brown died on Aug. 9. He was 35 years old.
He survived by his mother, Marietta Stephens; father, Alphonso Glenn Brown; brothers: Gene Alexander and Geoffrey Andre Brown; sisters: Mauricia Lang and Latonia Lang-Abramson; aunts: Gerealdine Stephens,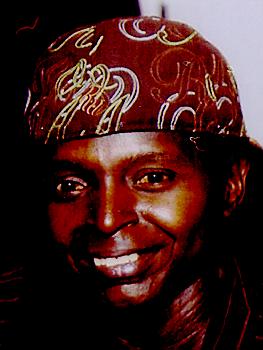 Leona Stephens, Thelma Nielsen Saylor, Sharon Browne-Petersen and Dona Browne Jones; and uncles: Enrico Butcher, Roy and Lloyd Stephens, and Victor Petersen. He is also survived by brother-in-law, Dwayne Abramson; nephews: Claude Francis Jr., Tasheem Bates and LaGani Angol; nieces: Tareema Bates, Zianna F.M. Angol and Phaith Lang; special friends: Catherine Braham, Juditha Joseph, Monica Miller, Randy Rawlins, Augustin Angol, Dezel Lawrence, Steve A. Jackson and Dalcia Parrillia; as well as many other relatives and friends too numerous to mention.
A memorial service will take place at 10 a.m., on Thursday, Sept. 3, at Holy Cross Catholic Church.
Professional services are entrusted to James Memorial Funeral Home Inc.