Cedric Mortimer Prince of Estate Catherine's Rest died on July 4, at his residenc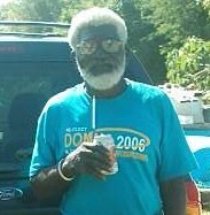 e. He was 79 years old.
He is survived by his wife, Beryl Prince; companion, Lauretta Niles; children: Glenford, Bobby, Everton and Carl Prince, Mavis and Medine Nanton, Sandra Percival, Marvo Gilbert, Joycelyn Prince-Mascall andValencia Creighton; sisters: Carmen Reid, Lou Garrick and Dafnee Diet; brothers: Antony Prince and St. Clair Prince; and stepchildren: Roy Stolkes, Desmond Pitt, Leighton Daniel, Juliette, Kathleen, Hesketh and Patricia Niles, Rhea Scarborough, Naraine Niles, Elouise and Jeanette Beadly. He is also survived by 32 grandchildren; special friends: Alpha Stevens, John Bell, Baltimore, Hon. Donna Christian Christiansen, Carol Burke, Parris Blake; and many other relatives and friends too numerous to mention.
There will be a viewing at 9 a.m. and a funeral service at 10 a.m., on Friday, July 17, at the Kingshill Memorial Chapel. Interment will follow at Kingshill Cemetery.