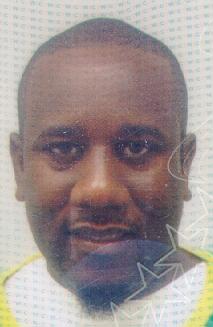 Clinton Ian Phillip also known as "Clint" of Dolphin Drive, Sunny Acres, died on July 5. He was 34 years old.
He is survived by his mother, Annette Phillip; father, Evan Phillip; grandparent, Veronica Wehner; son, Antwion Phillip; sister, Harriet Phillip; and brother, Lyndon Phillip. He is also survived by nieces: Omievier Joseph and Lysan Marshall; nephews: Tarik and Cameron Phillip, and Dennis Marshall; aunts: Vincear Spencer, Joyc
elyn Wehner, Daffodil Wehner, Vincear Walsh, Sandra London, Cheryl London, Judith Richards, Celia Jones, Correll Anthony; uncles:Arnon London, Ersue London, Bingham, Alexis, Audly, Osworth and John Wehner, Devon, Leroy and Ivan Phillip; great aunt, Monica Looby; great uncle,Evron Russell; special friends:Olson Wallace, Vernon Mamwell, Keiva Andrews, Barbara Venzen, Eileen Carr, Annetta Joseph, Dwayne Hazelwood and Andy Mack; as well as many other relatives a
nd friends too numerous to mention.
There will be a viewing held at 9 a.m. and a funeral service at 10 a.m., on Sunday, July 19, at Central Seventh-day Adventist Church. Interment will follow at Kingshill Cemetery.
Professional services are entrusted to James Memorial Funeral Home Inc.