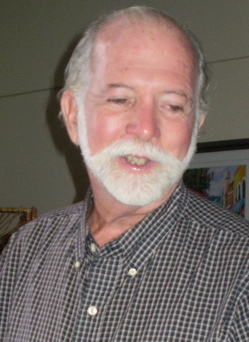 Strong mothers are vital to making strong men, according to St. Croix resident Bob White, who will discuss that theme Friday in a discussion of Alexander Hamilton.
White, president of the Alexander Hamilton Society, will present a free discussion, "From Outside Child to Statesman: Alexander Hamilton," at 6 p.m. Friday at the Florence Williams Public Library in Christiansted, part of the Alexander Hamilton Jump-Up festivities.
White said the talk will not be one more dry discussion of the life of the American Founding Father who came from the Caribbean. Instead, he will look at Hamilton as one example of successful men who grew up with only a single mother as a parent.
Hamilton, who was born on Nevis and lived his early years in Christiansted, was raised by his mother, Rachel, after his father abandoned them. During the American Revolution he became one of the closest aides of Gen. George Washington – another strong, successful man whose own father died when George was 11 – a major force in the creation of the U.S. Constitution, and the first Secretary of the Treasury.
"My thesis is that strong mothers make strong men," White said. "I'm not talking against the normal father-mother family relationship. But it is a fact that boys raised by single mothers, if the mothering is done well, they can become excellent men."
Other examples of successful men raised by single mothers that White will use as examples include Barack Obama, Bill Cosby, Bill Clinton and Tom Cruise.
"The importance of good mothering to a boy cannot be overestimated," White said.
"This is about Alexander Hamilton as an example of a very successful career to a large extent because of a very successful mother. I didn't want to just talk about Hamilton again."
But the fact that a son is raised by a single mother doesn't ensure he will become president any more than it means he can't possibly become president, White said. There are examples everywhere, including right here on St. Croix, of sons raised by mothers who aren't good at it. What matters is how the mother raises the son.
"The strongest thing, is when the male follows the female agenda," he said. "The female agenda is the elimination filth and violence. That's the foundation of civilization … That agenda has to be infused in the male by the constant direction of the female."