Local news — St. Thomas
William Hyde Dies in Florida Hospital
William Hyde, the St. Thomas man beaten and left for dead Nov. 23, died at midday Monday in a Florida hospital, sources close to the family reported.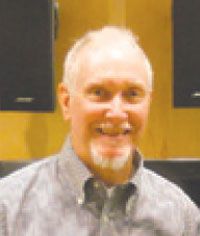 News of Hyde's death was relayed by the slain man's brother to various friends on St. Thmas. The report also was verified unofficially by sources in law enforcement, speaking on condition of anonymity.
According to the V.I. Police Department, Hyde was assaulted Nov. 23 by five young men, ages 16 and 17, who set up Hyde using his well-known willingness to help people in need. The five were arrested by police and charged as minors. They have since been released to their parent's custody and have returned to high school.
According to police, one of the five who knew Hyde called him and said he needed a ride, knowing that Hyde was always willing to help. When Hyde arrived, the five young men commandeered his vehicle and drove him to Magens Bay, where they beat him severely and left him in the public restrooms.
Hyde was found the next morning in the women's shower at the beach park, police reports said. He had no identification, and after two days the police issued a call to the community to help identify the "John Doe" lying unconscious in the Schneider Regional Medical Center.
Hyde's co-workers at Boolchands said the description sounded like their friend and they contacted police.
Hyde never regained consciousness, but friends who visited him at the hospital said they saw his eyes moving under closed lids and other signs that at some level he was reacting to their presence.
Due to the severity of his injuries, he was transferred to a hospital in Florida. A week ago he was taken off of life support, and he died Monday.
There has been no word from the police or officials in the Attorney General's Office on how the case will proceed.
Sources familiar with the investigation say authorities have been awaiting the outcome of Hyde's medical case. Charges can now be increased from first-degree assault and attempted murder to homicide, and the attorney general could move to have the five youths tried as adults.